Baja and Loreto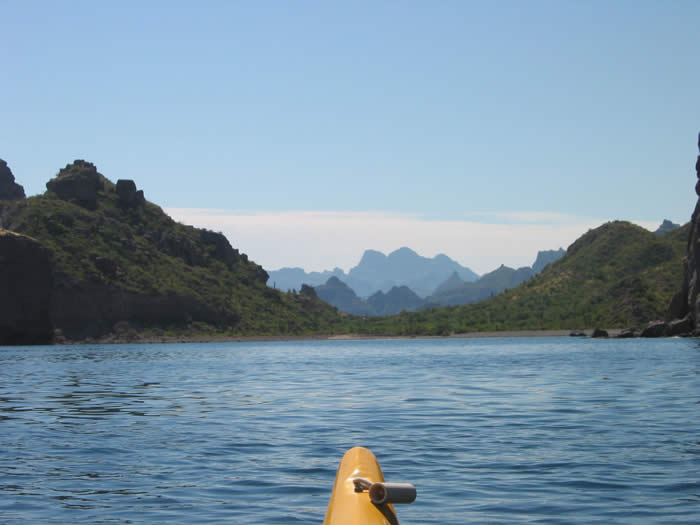 Mexico's Baja California peninsula, a mountainous 1000 mile long finger of land, separates the Sea of Cortez from the Pacific Ocean. In the Loreto area the central desert ridges and canyons boast the richest variety of plants and animals on the peninsula, while its islands, shores and reefs teem with life. The diversity and isolation of its desert landscape, situated on a calm tropical sea offer the perfect environment for relaxing and exploring.

Loreto Baja is the ideal destination for outdoor enthusiasts. The tranquil town, located on the lower part of the eastern gulf coastline is long noted for its spectacular scenery, historical sites, and beautiful bay. It is also host to the center for a protected national marine park. With the Gulf of California eastward, and the Sierra Giganta west, Loreto is the perfect jumping off point for a great wilderness adventure.
The islands, shores and reefs of the Sea of Cortez are rich with life. On one island over 100 species of plants and 16 species of birds can be seen. Fish and marine mammals are a thrill to encounter as we snorkel, or sight whales and dolphins.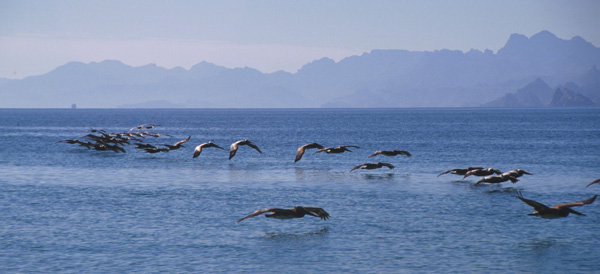 The Sierra de la Giganta, the desert mountains in Loreto's backyard, are spectacular with their red rock ridges, cactus garden valleys and palm-lined oases. In addition to the ranch animals ranging free throughout the high-country, jackrabbits, fox, coyote and hawks are often sighted. After seasonal rains have soaked in, the desert comes alive with the brilliant colors of leafing scrub and mesquite trees; yellow flowered Brittlebush, bright red trumpets on the Palo Adán, and the crepe-like white petals of Prickly Poppies. The real treasures of the Sierra though, are the wonderful people to meet at traditional ranches and villages along the original trails of 'El Camino Real'.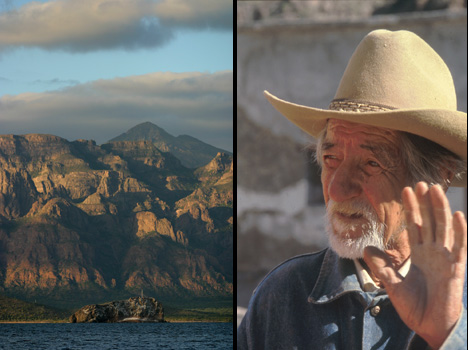 From the idyllic coastline on the Sea of Cortez, to the craggy volcanic peaks of the Sierra de la Giganta, Baja California is a natural paradise for adventure travelers.